Magnolia Veterinary Surgery is a mobile veterinary clinic limited to surgical procedures.
We provide the highest quality of surgical care, in the comfort and convenience of your veterinary hospital.  This allows MVS to perform quality surgical procedures at an affordable price, without further travel or inconvenience. Our aim is to blend the gap between the primary veterinarian and multi-specialty veterinary referral hospitals.  By keeping the relationship between the primary care veterinarian and the surgeon open, we are able to provide outstanding continuity of care. Our compassionate surgery team is dedicated to the care of your family pet.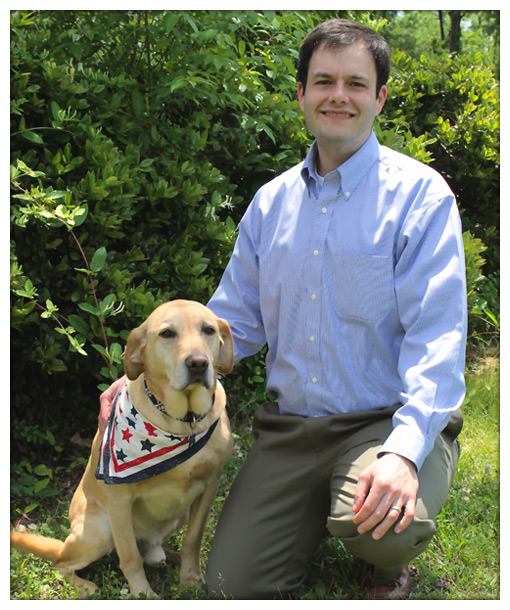 George Allan Edwards, DVM
Dr. George Edwards is the owner of Magnolia Veterinary Surgery and has undergone extensive post-graduate training in veterinary surgery. Dr. Edwards is a native of Louisville, MS and completed both his Bachelor of Science degree and his Doctorate of Veterinary Medicine degree at Mississippi State University. He graduated from MSU College of Veterinary Medicine in 2008 and continued to pursue his career in veterinary surgery. This led him to complete a rotating internship at the Atlantic Veterinary College, in Prince Edwards Island, Canada, followed by a one-year surgical internship at Animal Hospital Specialty Center in Denver, Colorado. After his internships, he completed his three-year, small animal surgical residency under the tutelage of Dr. Robert Hancock at a private veterinary surgical referral hospital, South Paws Veterinary Surgical Specialists, in Mandeville, Louisiana. Upon completion of his residency, Dr. Edwards was offered and accepted an associate surgeon position at South Paws, and worked exclusively in referral based veterinary surgery for two additional years. In February of 2015, George and his wife, Sara Catherine, moved their family to Tupelo and established Magnolia Veterinary Surgery. George, Sara, and the Edwards family are excited to be back in North Mississippi where they feel at home.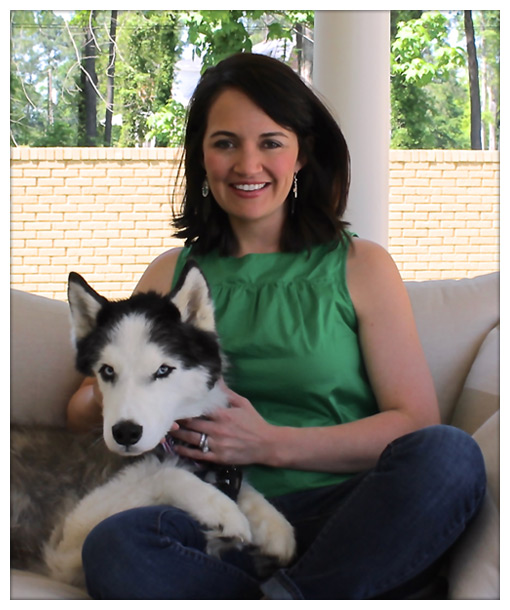 Sara Catherine (Stafford) Edwards, DVM
Dr. Sara Catherine Edwards is a small animal veterinary practitioner and owner of Magnolia Veterinary Surgery. Dr. Edwards is a native of West Point, MS and earned her Bachelor of Science at Millsaps College in Jackson, Mississippi. She was then accepted to Mississippi State University College of Veterinary Medicine, and graduated in 2009. During veterinary school, Dr. Edwards developed a special interest in canine rehabilitation, and pursued further education in this emerging area of veterinary medicine at The University of Tennessee College of Veterinary Medicine CCRP course training. After graduation, Dr. Edwards moved to Denver, CO where she practiced at a small animal exclusive hospital during her time there. Afterward, she and George moved to Mandeville, LA where she initially practiced small animal general medicine in New Orleans and Covington, LA. She then accepted a position at South Paws Veterinary Surgical Specialists, and practiced solely small animal rehabilitation and therapy for the next 3 years. In February of 2015, she and her husband established the mobile veterinary surgical service, Magnolia Veterinary Surgery, where they are today. Dr. Edwards resides in Tupelo, MS with George, two sons, and three animals: Nicolas, a Siberian Husky, Jake, a British Labrador Retriever, and Rhia, a rescued, three-legged, shorthaired cat.
Magnolia Veterinary Surgery offers a wide range of surgical procedures.
Pre-surgical phone consultations are encouraged. This will help us form the best surgical plan for safe intra-operative and post-operative care. Not all surgical procedures are best performed on a mobile basis. Some critically ill patients or those requiring extensive postoperative care may be better suited in a multi-specialty referral environment. Please contact us for further discussion and with any questions about potential cases, or for surgeries not listed.
HEAD AND NECK
Enucleation
Brachycephalic Airway Syndrome
Laryngeal Tieback
Total Ear Canal Ablation
Ventral Bulla Osteotomy
Salivary Mucocele
Thyroidectomy (mass excision)
Nasal Tumors
Mandibulectomy
Maxillectomy
RECTAL/ANAL
Perineal Herniorrhaphy
Anal Sacculectomy
Anal Sac Tumors
Rectal Polyp/Tumor Excision
Corkscrew Tail (Caudectomy)
NEUROSURGERY
Epidural
Myelogram
CSF Tap
IVDD (Intervertebral Disc Disease)
Hemilaminectomy
Cervical Ventral Slot
L/S disease
THORACIC
PDA Ligation
Lung Lobectomy
Pericardectomy
Chylothorax (Thoracic Duct Ligation)
PRAA
UROGENITAL
Kidney Biopsy
Nephrectomy
Ectopic Ureter
Bladder Tumor Excision
Cystotomy/Urinary Stone Removal
Urethrostomy
Urethral Prolapse
Castration/Orchiectomy
Caesarean Section
Cryptorchidectomy
Pyometra
SKIN AND RECONSTRUCTION
Skin flaps
Skin grafting
Large mass excision
Mastectomy
Tail Amputation
ABDOMINAL
Exploratory Celiotomy (with biopsies)
Gall Bladder Excision (Cholecystectomy)
Liver Lobectomy (Select Cases)
Portosystemic Shunt Ligation (Select Cases)
GDV
Prophylactic Gastropexy
Splenectomy
Intestinal Resection and Anastomosis
Intestinal and/or Gastric Foreign Body Removal
Diaphragmatic Herniorrhaphy
Inguinal Herniorrhaphy
Subtotal Colectomy
Colopexy
ORTHOPEDICS
Lameness diagnosis and Consultation
Cranial Cruciate Repair
TPLO (Tibial Plateau Leveling Osteotomy)
TTA (Tibial Tuberosity Advancement)
Extracapsular Stabilization/Lateral Suture
Patellar Luxation Repair
Elbow Dysplasia
Fragmented Coronoid
Ununited Anconeal Process
OCD
Joint reduction (open/closed)
Femoral Head and Neck Ostectomy
Fracture repair
Deranged stifle
Carpal/Tarsal Arthrodesis
Ligament/tendon repair
Amputation
Forequarter
Coxofemoral disarticulation
Digit
Bone biopsy
Phone: 662.397.0292
Address: 1572 McClure Cove, Tupelo, MS 38804